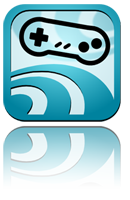 A gaming controller solution that offers configurable buttons, lots of gamepads available, multitouch buttons...
The gamepad designed by real gamers!
Available for Andoid and iOS devices (comming soon), you can find it at:
Features
With Ultimate Gamepad you get a real button simulation experience. Unlike other solutions, you can press several keys at the same time by putting your thumb on both, just as you would in a real gamepad. Other components like the D-Pad, have been carefully designed so that they feel real. Thanks to the vibration feedback, you will no longer feel like you are pressing a flat screen.
The interface is highly customizable to fit your needs. We are also working on new features that will allow your gamepad to be more personal, more adapted to you.